We proudly announce that our D&S Agency team participated in the launch of the new and improved ParkNYC app.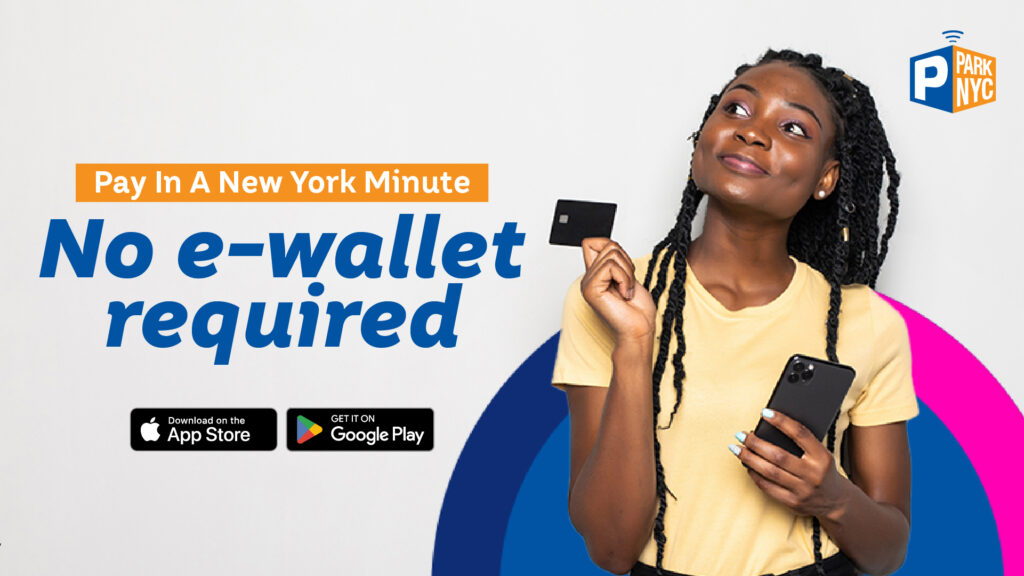 What is ParkNYC?
ParkNYC is an innovative parking solution for motorists in New York City by the New York City Department of Transportation with technology powered by our client, Flowbird. 
Users can effortlessly pay for parking via on-street meters or the new and improved mobile app. Additionally, ParkNYC offers users multiple payment methods for parking in the city. These options include on-street MuniMeters, the mobile app, web payments, and call-in to pay.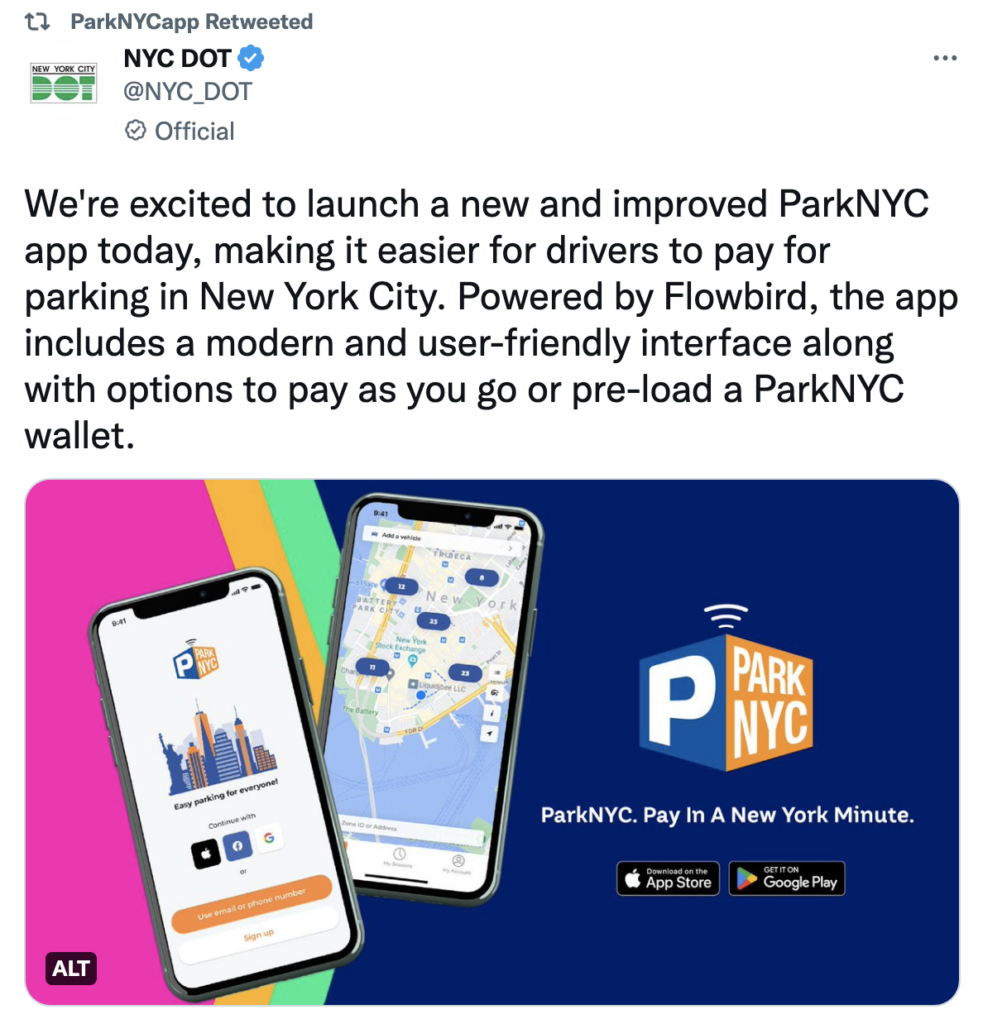 The goals behind promoting ParkNYC's improved app
The NYC DOT worked closely with Flowbird to enhance the ParkNYC app to bring users a better way to pay for parking.  But the new changes wouldn't stop there. 
Flowbird wanted to demonstrate how ParkNYC makes it easier for drivers to pay for parking in NYC. That's why they sought to refresh the brand while creating a new customer-facing website. Aside from working on the branding and website, they required new marketing assets, social media content, plus digital and traditional advertising.
However, the innovative parking solution didn't have a defined marketing strategy or an agency that would provide branding, marketing, and website solutions. That's where we come in.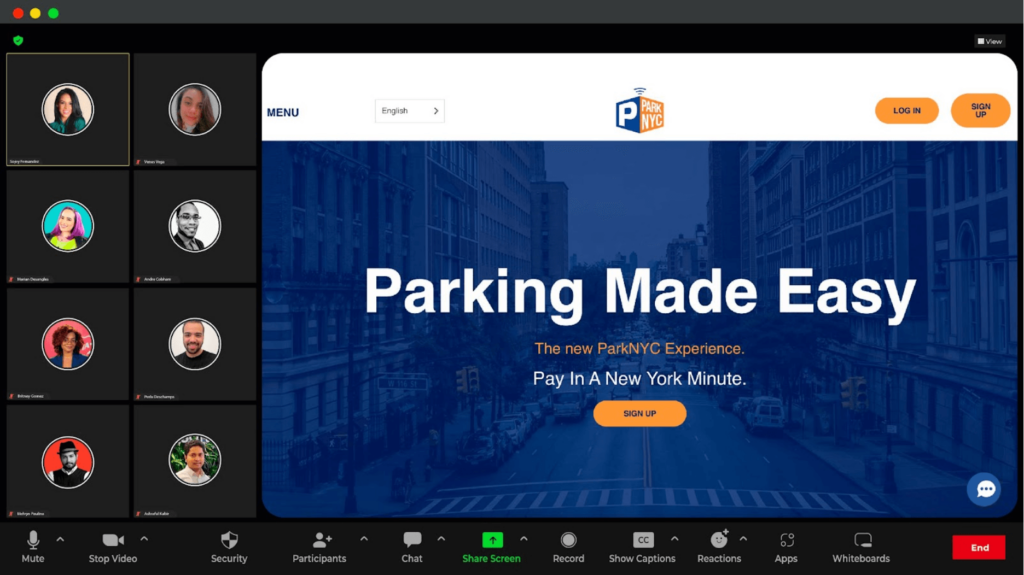 Meet D&S Agency: The go-to branding and marketing experts
As a M/WBE-certified small business in NYC, we combine strategy and imagination to help companies become highly influential brands that dominate in their digital presence. With our forward-thinking services, we streamline the marketing process and cultivate a strategic partnership that fortifies our client's goals. With our expertise, we were confident in taking on the task of refreshing the brand of ParkNYC.
As branding experts, we know that it is fundamental for ParkNYC to stay true to the brand design that New Yorkers already know and recognize. Our goal is to offer a modern look of the brand's innovation while portraying the dynamic and vibrant city. 
While the logo remains the same, our solution adds bold and bright colors to the original palette. The brand design also features fun graphic elements to visually engage the audience, allowing them to connect with the brand. 
With the improved brand identity, we aim to establish trust in the brand while expanding brand awareness. That's why we translated the look and feel to the marketing assets and the new website. The website now makes learning about the app and its benefits, accessing accounts, and reaching out to customer service easy for users. 
Moreover, we worked on an in-depth marketing strategy to position ParkNYC as an unparalleled experience for new and existing users. Our creative services also included advertising strategies for digital platforms such as social media channels, search engines, and email marketing.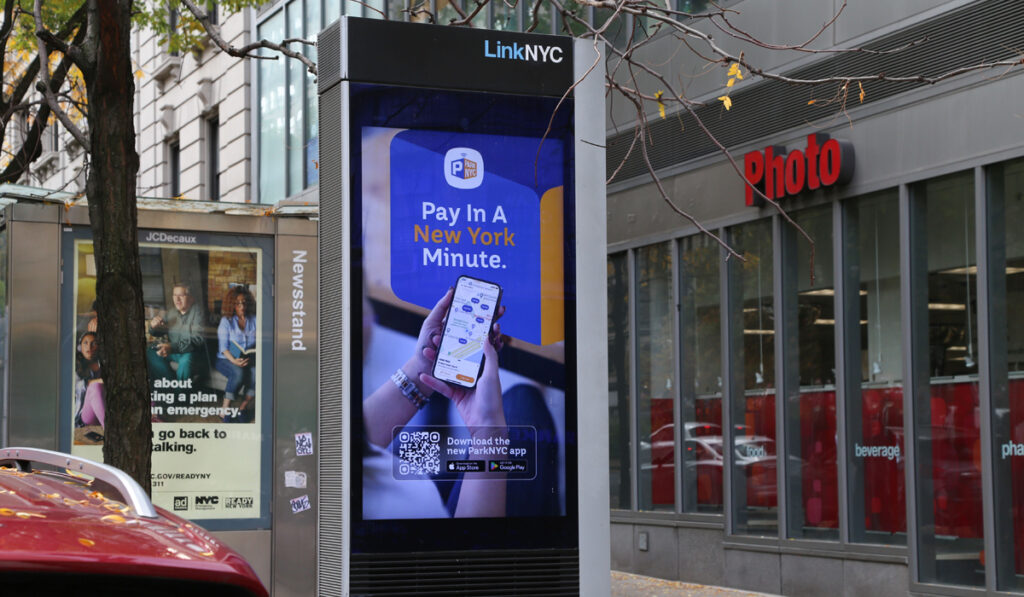 The transformation of ParkNYC
Flowbird and the NYC DOT have launched the new ParkNYC app with a fresh look and features New Yorkers can benefit from. The ParkNYC brand has up-to-date marketing materials and a social media presence with engaging digital content and video production. It also has running ad campaigns, plus a user and mobile-friendly website that demonstrates to customers the new ParkNYC experience.
As a creative team, we are thrilled to see the updated meter stickers, flyers, digital ads, social media content, and LinkNYC's physical ad designs featured throughout New York City—truly, the city of dreams!!
We take this opportunity to thank Flowbird and NYC DOT for trusting our services to show the new ParkNYC experience. We also want to thank our visionary leader and CEO, Sojey Fernandez, our project manager and communications lead, Venus Vega, and our fantastic and internationally recognized head of design, Marian Desangles.
Likewise, we are grateful for having the people that make up the D&S Agency team. We dedicated and worked diligently to make this launch a reality.
We are grateful for having the opportunity to work on this project andare delighted to have and count on each other as a team. Making this launch a reality pushed us to work smart, learn, grow and persevere. We are proud of ourselves for being a powerful team and couldn't have done it without each other.
ParkNYC's project is revolutionary. We are excited to be the branding and marketing agency behind it, and we look forward to continuing to make an impact in NYC.
Check out ParkNYC's brand design transformation by clicking here
ParkNYC commercial, by D&S Agency.