LinkedIn is one of the most underrated social media platforms out there. In our years of experience, we've noticed how many businesses overlook LinkedIn and prefer using other platforms like Instagram, Facebook, or Twitter. Some enterprises believe their target audience is not on LinkedIn. Others think growing your following with a business page is not easy or worth it. What if we tell you that, when done right, your business can benefit from having a digital presence on LinkedIn? Let us show you what is possible from being active on this social media platform: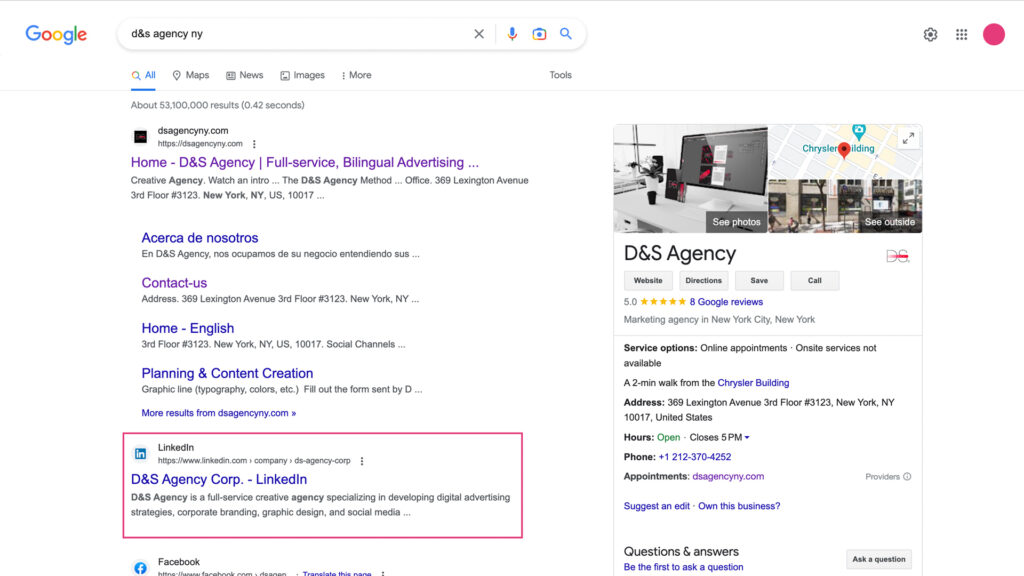 1. It helps your business rank better on Google and other search engines.
If you want to increase brand awareness, LinkedIn will help you reach this goal. The platform is one of the top five Google-indexed websites, along with YouTube, Facebook, Wikipedia, and Twitter. LinkedIn's 
domain authority score
 is 98/100, which is excellent. Check out the
Google search results
for our creative agency. Our company page is the second result after our website. Thanks to our strategy, we gain visibility for our business by actively using our page. Personal brands also benefit from having a LinkedIn profile. If you don't believe us, search for our CEO,
Sojey Fernandez
, on Google to see the first result. Your business can also improve its ranking with LinkedIn. With the right keywords and consistent posting, search engines like Google rank company pages and their posts favorably in search results.
2. It's a 2-in-1 for building a community and authority.
Many business owners believe LinkedIn is an impersonal platform, but that is not the case. Social media is meant for people and businesses to be social, including LinkedIn. The key to building a community on your company page and starting meaningful conversations is posting valuable content consistently.
One thing that differentiates LinkedIn from other social media platforms is that your business has more freedom to celebrate important milestones with your audience. On the platform, members enjoy consuming content that highlights leaders and employees, showcases the company culture, and celebrates company wins. Sharing this type of content helps humanize your brand while building authority as an expert in your industry. 
Because of the importance of building authority and a community, in our program,
The Power of Your Brand
, we helped businesses set up LinkedIn to help them meet these goals.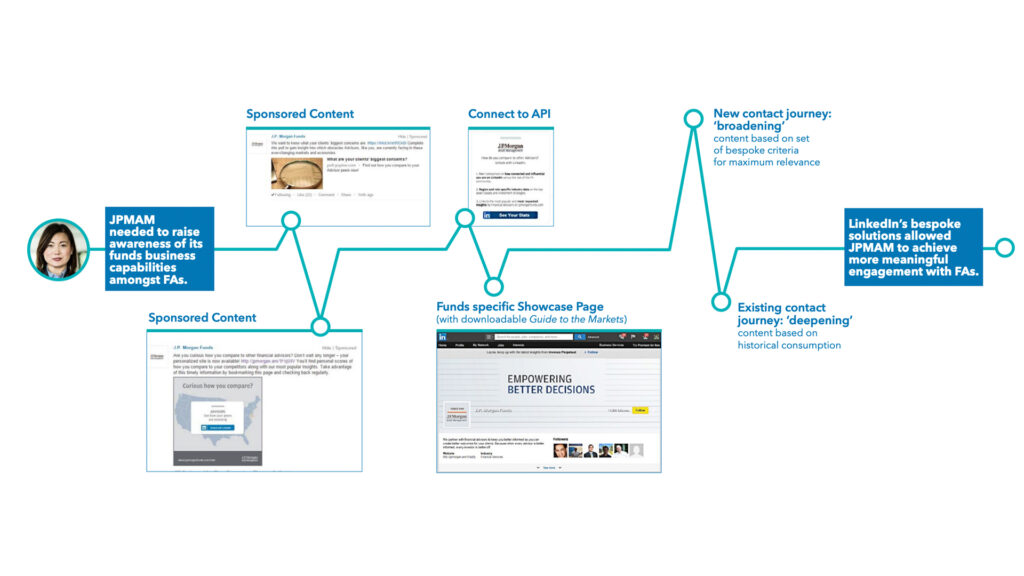 3. It's a powerful platform to gain leads that convert into customers.
Your target audience is on LinkedIn. According to the platform, there are over 750 million members. Four out of five LinkedIn users are in charge of
making business decisions
. With its ad targeting tools, your business can target and re-target millions of decision-makers. In short, you have a higher chance of reaching high-quality leads through the platform. For instance, let's look at J.P. Morgan's 2016 case study. The financial services company wanted to target Financial Advisors and promote their tools and services. J.P. Morgan aims to empower Financial Advisors to make more favorable decisions on their client's behalf. With the right customer journey strategy, they utilized LinkedIn's ad targeting tools and got
200% engagement rates compared to platform benchmarks
. Because J.P. Morgan would redirect LinkedIn to their site, they saw a 20% increase in website conversions. Also, they grew their followers, specifically those who are Financial Advisors.