For 34 years, The Bronx Dominican Day Parade (or La Gran Parada Dominicana De El Bronx in Spanish) has stood powerfully in highlighting the history, food, music, flag, and culture of the Dominican Republic. The organization has made it a tradition for Dominicans and Latin Americans to get together at Grand Concourse every summer to show Caribbean pride. 
However, in 2020, things were different. Because of COVID-19, the community didn't experience The Bronx Dominican Day Parade as it has always been. People could not travel to NYC from the Dominican Republic to celebrate with the rest of the community. In 2021, the organization aimed to return to the streets better and stronger. 
The Bronx Dominican Day Parade was ready to reach more people and raise awareness that they were back. That is where we come in.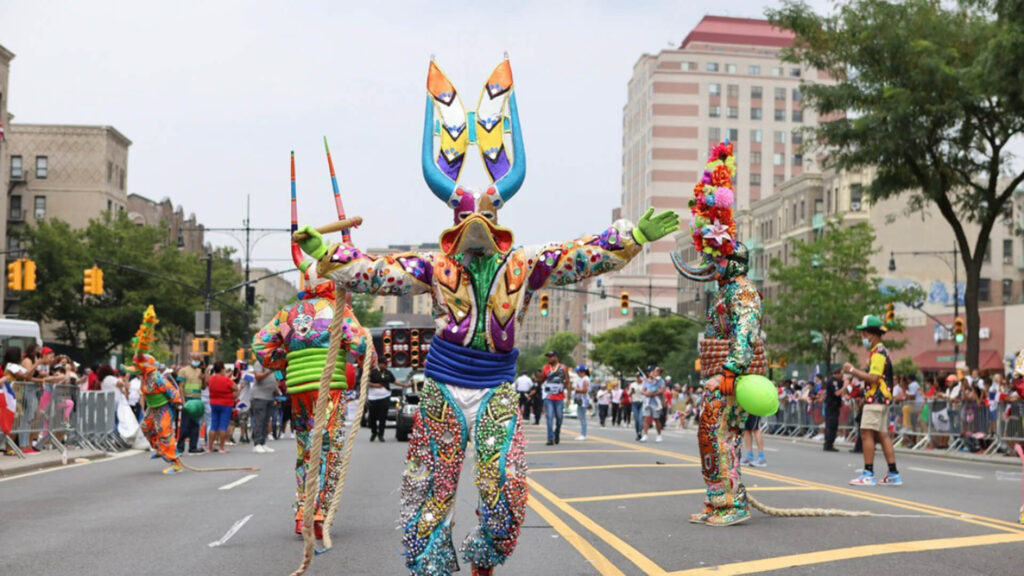 Our Client Goals
The Bronx Dominican Day Parade has been one of the best parades to celebrate Dominican culture for decades. Every summer, thousands of people get ready for the big day with their friends, family, and other organizations. However, the organization wanted more people to know about them, further connect with the community, cover events, and find more ways to show Dominican pride. 
As experts in branding and advertising, we looked into their website and social media. We noticed the outdated website design and navigation, leading to users exiting it. Meanwhile, while they shared organic posts on social media, the content was not backed up by strategy. Although they had an outdated website and nonstrategic content, we knew increasing awareness and connecting further with the community was possible for them. Let us show you how we did it.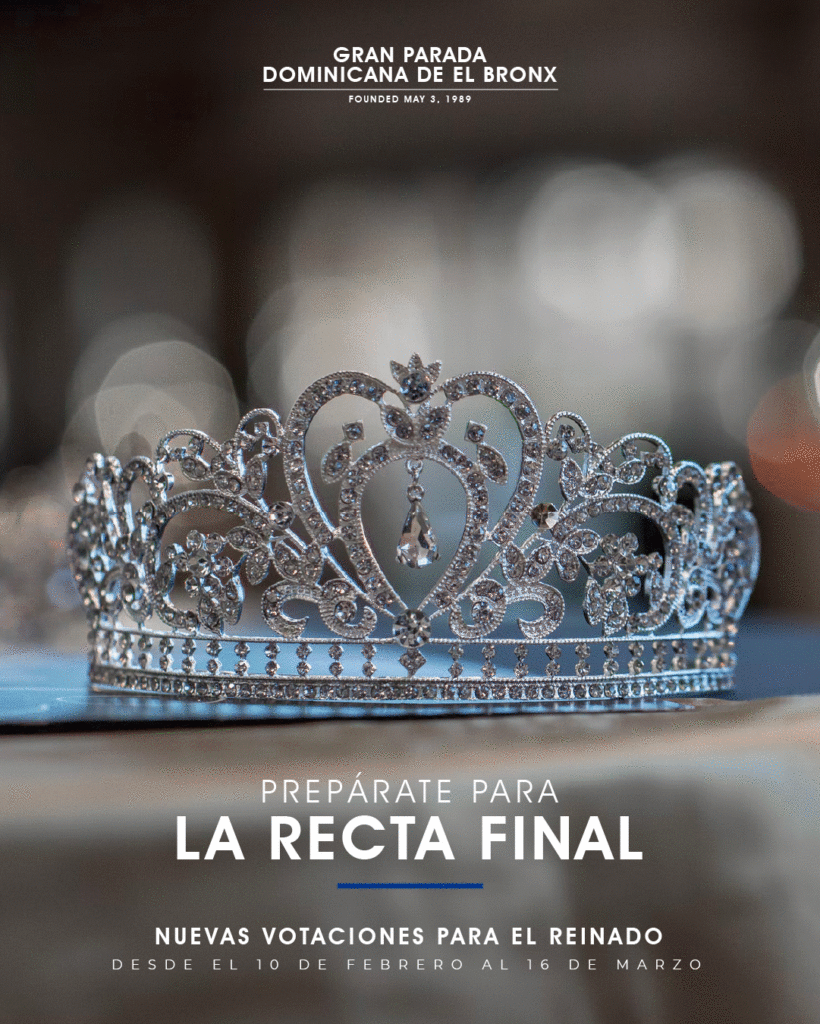 Visual Identity
The organization had a logo and used colors inspired by the Dominican flag. However, they needed help with their visual identity to keep the brand visually consistent throughout all touchpoints. While maintaining the concept, we refined the color palette and established the typographic hierarchy. 
We also designed an alternate logo version for The Bronx Dominican Day Parade that is modern and timeless, suitable for different brand assets. Moreover, we added graphic elements such as shapes, lines, and gradients to make the visuals stand out better. We implemented the visual identity throughout the website, print collaterals, plus social media covers, highlights, and content.
Social Media Strategy to Hype the Community
Before, The Bronx Dominican Day Parade primarily used Facebook and Instagram to share updates and photos. While keeping their following updated on what is happening behind the scenes, our social media team aimed to create strategic content. That is why we produced content that shares The Bronx Dominican Day Parade experience. Through value content, we gave the organization's audience to relive those positive emotions when participating in the parade. 
Making people live over the experience created an amazing opportunity to hype the community of the then-upcoming 2021 parade. As a result, our countdown post got people more excited and motivated to engage and share on their Instagram stories that the parade was back. 
Photography That Shares a Story
When evaluating our client's brand, we noticed that the pictures used for their content were not high-quality. With our strategic partners and experts in event management, we covered all the organization's events, including the parade. 
However, these photos did not have a generic feel to them. Instead, they visually portrayed the emotions, the Dominican pride, and the overall experience of our client's events. The photographs demonstrated people being proud to be Dominicans and happy to celebrate the culture with others.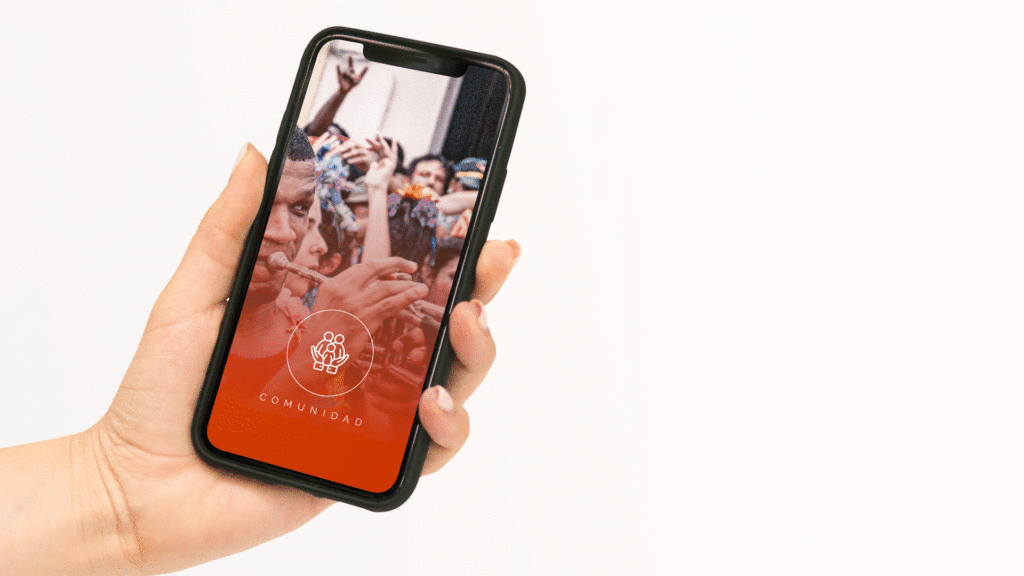 #UnaParadaDeTodos: A Community-First Hashtag
What is one way to encourage the organization's target audience to engage on social media? A unique hashtag. 
At D&S Agency, we proposed the hashtag #UnaParadaDeTodos. Through it, we wanted to highlight that the parade belongs to everyone in the community because, without them, there would not be one. 
Moreover, #UnaParadaDeTodos is not your typical hashtag. It became a movement for celebrating the Dominican's identity, culture, family, and successes. Now the hashtag features hundreds of posts showcasing the community and its stories.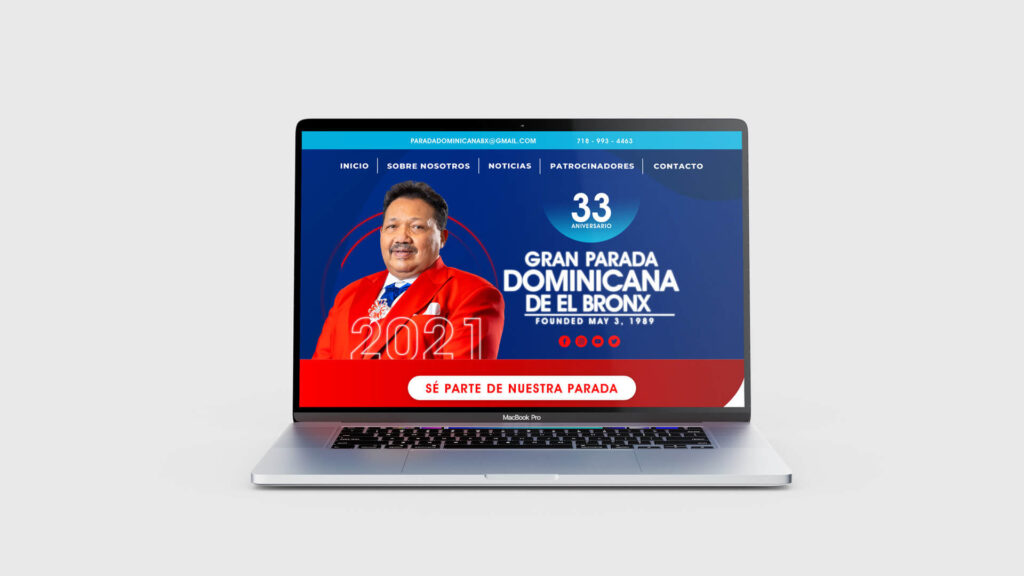 A High-Ranking and Modern Website 
If you Google "Gran Parada Dominicana del Bronx," guess what is the first result? It is the website. 
Our website team did more than create a modern and attention-grabbing design. We also improved the navigation and SEO to improve their ranking. Now, the audience can learn more about the parade's history and the people behind it, plus contact the organization. 
A Balance of Traditional and Digital Marketing
While we help our clients with their digital presence, as experts, we know the results traditional marketing provides. In 2021, our events team gave flyers to three thousand parade participants. These flyers encouraged people to follow The Bronx Dominican Day Parade's social and to share their experience with the unique hashtag. As a result, our client's Instagram account acquired over one thousand followers from that day.
Moreover, we increased awareness of our client's rebrand via national television. On May 22nd, Sojey Fernandez presented the improved graphic line, website, and digital strategy for the new movement of The Bronx Dominican Day Parade on Canal America, Telemicro, and De Extremo A Extremo. Through this opportunity, our CEO successfully showcased the organization's new vision to the guests and the viewers watching at home. 
But how did our client feel after working with us?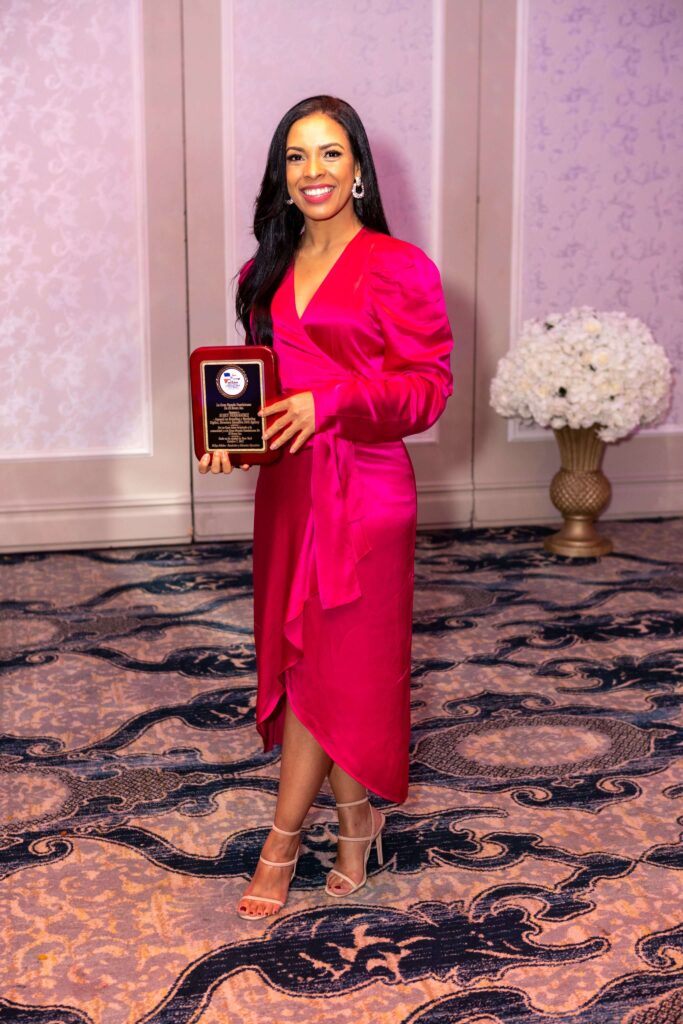 The Bronx Dominican Day Parade invited us to their gala to celebrate and acknowledge people's and partners' contributions to the organization. During the gala, our client awarded us with plaques recognizing our work, including rebranding, website, advertising, project management, and social media management. 
That's why in 2022, we continued working with them by developing a three-stage digital campaign for the annual parade: expectation, launch, and post-launch. We also implemented influencer marketing to generate awareness of the festivity. With our efforts, our client's Instagram obtained over two thousand followers in a day.
The Long-Term Results? 
As a creative agency, we do not believe in overnight results that will not last for our clients. Thanks to our efforts in branding, website, social media, traditional marketing, and event coverage, we have helped The Bronx Dominican Day Parade get results. Nowadays, our client has an engaging community, a highly-ranked website, and more partners that support the organization.
With the 2023 parade coming up on July 30th, we are excited about another day of celebrating Dominican culture.
Stay up-to-date on the latest news about The Bronx Dominican Day Parade by joining our community on LinkedIn.