We will use this initial meeting to learn about your business and your marketing goals. We'll discover your target audience and find out if your current strategy is working for you. Our goal is to gather vital information to achieve a deeper understanding of your business needs.
In the analysis phase, we ensure that everyone comprehends the vision of the project. Once we have a clear scope of what your business needs, we provide you a project proposal that meets your requirements.
Through this stage, our team takes action. We follow the necessary steps to turn your vision for the business into reality.
We ensure that our strategy is meeting expectations and reaching your target audience. Our on-going services include social media, graphic design, advertising campaigns, and website optimization. We monitor your website by identifying and resolving potential issues and ensure that it is always online and operating.
Our professional team works diligently to bring amazing ideas and projects to life
We are looking for creative professionals! If that's you, we can't wait for you to join our team.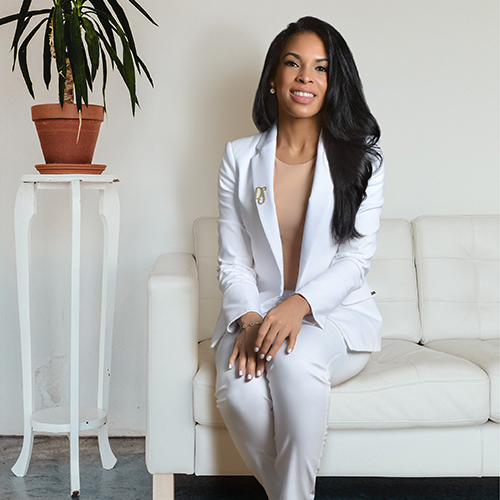 CEO and Creative Director
"I to Sojey (D&S Agency ) with one of our company's greatest challenge, to put together a campaign for the launch of our company in one month, and All I can said is that she nailed it. I was very happy with her patience, understanding, her professionalism, and over delivering of what was asked of her. I continue to work with Sojey and would definitely recommend her services."
"I definitely recommend D&S Agency! They are highly professional and will meet your specific standards! I absolutely love my logo & recommended their services!"
"Putting my project in the hands of D&S Agency and Sojey was the best decision I could make. I sent her the main idea, and the way she detailed each change was so professional and quick that it left me impressed. For years I have worked with multiple designers, and they have done a good job. However, after I learned about Sojey's professionalism, I am hooked, and I am no longer changing her for anyone else."